Concentrating his practice in the areas of family law, civil litigation, and municipal law, Michael Oellerich works to build positive relationships with his clients. While capably managing the legal aspects of divorce, Michael also communicates openly with clients to make them feel at ease discussing sensitive personal issues. Michael believes strongly in the value of negotiation and helps his clients reach the best possible settlements while preserving assets. In civil litigation as well, Michael keeps client resources in mind and strives to achieve the best possible resolution that minimizes costs. Michael represents a variety of local municipal governments including Towns, Villages, and School Districts. Michael's work in this area assists these local decision-makers on all issues relating to local governance, including municipal prosecutions.
Michael is a member of the Rock County and Wisconsin Bar Associations.
He is an active member of the Brodhead community where he lives with his wife and three daughters. Michael serves as Clerk on the Brodhead School Board. He is also a member of the Junior Achievement of Wisconsin's Rock County Board of Directors, and is Vice President of the Brodhead Jaycees.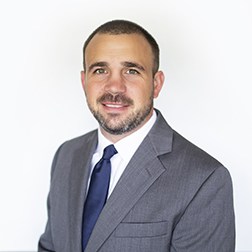 Education
University of Wisconsin Law School, J.D., 2012
University of Wisconsin at Platteville, B.A., 2008
---
GET IN TOUCH
The service you expect, the solutions you need.
The attorneys and staff at Nowlan are ready to answer your questions and offer timely assistance. No question is too small, no request too insignificant. We are here to help. We look forward to hearing from you and working together.
---
---