After more than a decade of representing big insurance companies, Evan switched gears to focus 100% on helping people who need him most - those who are injured through no fault of their own.  He is a skilled trial lawyer who cares deeply about his clients and their families.
At a young age, Evan learned the values of persistence and hard work, often assisting his father's woodworking business and working side-by-side with his grandfather on a poultry farm.  Shortly after high school, he married Holly and they started their own family.  In order to support his family, throughout undergraduate and law school at the University of Wisconsin-Madison, he worked 40-50 hours per week at Perkins Restaurant while also attending school full-time.
While many cases are settled before trial, Evan believes that his clients will get the best outcome if he is ready and eager to present the case to a jury.  He is an experienced trial lawyer, with a track record of winning jury trials on a variety of claims.  This includes wrongful death and personal injury cases resulting from car crashes and premises liability (such as slip-and-fall and trip-and-fall cases).  He has also handled many cases involving construction-site accidents, construction defects, insurance coverage issues, insurance bad faith, and the negligence of insurance agents.
In addition to extensive trial experience, Evan has also prevailed on appeals to the Wisconsin Court of Appeals and the Wisconsin Supreme Court.
Evan is a member of the Rock County Bar Association, and has been recognized by the Wisconsin Pro Bono Honor Society.  Through Domestic Abuse Intervention Services (DAIS), he has regularly provided free representation to victims of domestic abuse.  In addition, he has handled pro bono jury trials at the request of judges at the federal courthouse in Madison.
Evan stays physically active by playing and coaching basketball.  He has been a volunteer coach for youth basketball teams, including for the Youth Basketball Association in Sun Prairie.
Presentations and Publications
Presenter, "Deposition Strategies for Effectively Defending Lawsuits," Wisconsin Defense Counsel Seminar, Summer 2019
Presenter, "A Primer on Emergency Vehicle Immunity with Practice Tips," Wisconsin Defense Counsel Seminar, December 2017
Authored portions of the Torts Chapter for the 2015 and 2016 editions of the Annual Survey of Wisconsin Law
Presenter, "I Say Spoliation - Advising Clients on Duty to Preserve Evidence," Corporation Counsel and Defense Counsel Forum, Wisconsin County Mutual Insurance Corporation, 2016
Author, "Watertown Regional Medical Center, Inc. v. General Casualty Insurance Co.: Beware of the Hospital Lien," Wisconsin Defense Counsel Journal, Spring 2015
Professional Memberships
American Bar Association
State Bar of Wisconsin
Dane County Bar Association
Wisconsin Association for Justice
Rock County Bar Association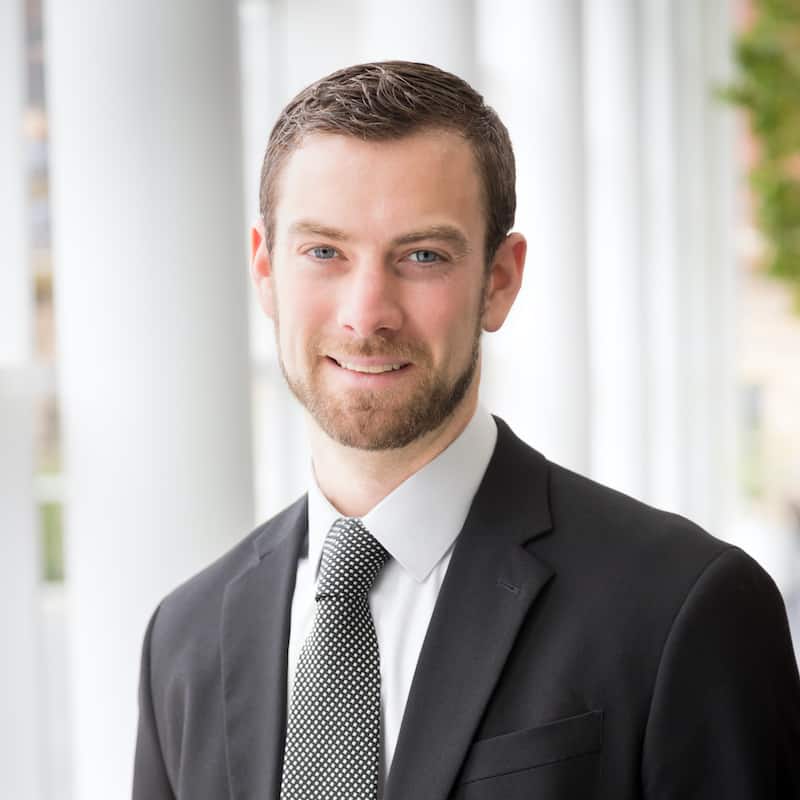 Practice Areas
Insurance Coverage
Insurance Bad Faith
Education
J.D., University of Wisconsin Law School
Moot Court Competitor and Coach
Judicial Intern, Justice N. Patrick Crooks, Wisconsin Supreme Court
Student Practice Intern, Dodge County District Attorney's Office
B.S., History, Political Science, Legal Studies, University of Wisconsin-Madison
Louis Hirsig Scholar, Madison Rotary Foundation
Writing Fellow, UW-Madison Writing Center
Bar Admissions
Wisconsin State Courts
United States District Court for the Eastern District of Wisconsin
United States District Court for the Western District of Wisconsin
United States Court of Appeals for the Seventh Circuit
Honors and Recognition
Wisconsin Pro Bono Honor Society
Up and Coming Lawyer, Wisconsin Law Journal, 2017
Listed in Best Lawyers®: Ones to Watch (2021-2023)
---
GET IN TOUCH
The service you expect, the solutions you need.
The attorneys and staff at Nowlan are ready to answer your questions and offer timely assistance. No question is too small, no request too insignificant. We are here to help. We look forward to hearing from you and working together.
---
---