In Kayla Hiller's 20-year plus law career at Nowlan, she has enjoyed a diverse practice and gained a wealth of knowledge and experience. Kayla focuses on estate and business succession planning and probate and trust administration. She is skilled in preparing wills and trusts and has handled multimillion dollar complex, disputed trust administration matters.  With empathy and compassion, Kayla also counsels families through challenging and emotional times after the loss of a loved one. Kayla prepares plans for individuals and families of every size and means and guides clients in creating plans suitable to their needs.
Kayla's practice also includes real estate and business transactional matters and includes the drafting and reviewing of contracts. She is seasoned at handling matters for banks and financial institutions. While Kayla has the capability of handling a large caseload, she cares about the details. Her attention to detail and hard work give her clients the confidence they need to proceed. Kayla's practice is solution-oriented and she anticipates problems ahead of time and finds answers. The result is trustworthy, legal advice that gives clients peace of mind about the outcomes.
Prior to her career in law, Kayla served as a Community Economic Development Planner in Sioux Falls, South Dakota. While in law school, she served as Managing Editor of the Wisconsin Law Review. Kayla is a past President of the Rock County Bar Association and is deeply dedicated to the community, serving on numerous boards and volunteering on behalf of a variety of nonprofit organizations.  Kayla is also committed to pro bono service. During the Covid-19 pandemic, Kayla developed and facilitated a program to help Rock County residents prepare and execute essential health care legal documents free of charge. 
Presentations
"The Family Love Letter – Estate Planning Workshop," sponsorship by Beloit Health System, co-presented with Life Circle, September 2015, October 2016, October 2017, and April 2018
"The Importance of Having a Plan," presented to Beloit Property Managers Association, April 2016
"Preparing For Your Future – Wills And Estate Planning," Professional Development in Service Day, Blackhawk Technical College, January 2016
"Financially Fit – a Two-Part Series on Wills & Estate Planning," presented to Rock Prairie Presbyterian Church, May 2011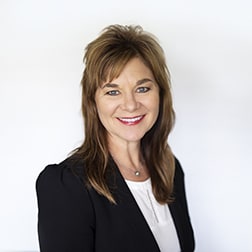 Education
University of Wisconsin Law School, J.D., 1997
University of South Dakota, B.A., cumlaude, 1992
Bar Admissions
State of Wisconsin
U.S. District Court for the Eastern District of Wisconsin
Awards & Recognitions
Recognized for leadership as Chairperson of the City of Janesville Community Development Authority
---
GET IN TOUCH
The service you expect, the solutions you need.
The attorneys and staff at Nowlan are ready to answer your questions and offer timely assistance. No question is too small, no request too insignificant. We are here to help. We look forward to hearing from you and working together.
---
---